If you're planning to visit Florida in January and don't know where to start, we can help.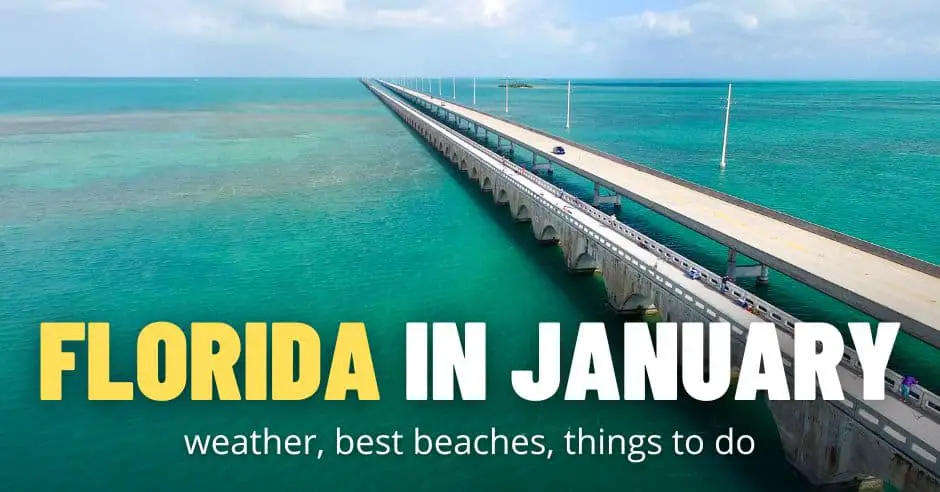 January is a peaceful month with great weather and a low turnout of tourists. This month has a cool temperature that is perfect for outdoor recreational activities. 
This short guide discusses all you need to know about January in the sunshine state, from weather to crowds and places to visit.  
Weather in Florida in January
The weather in January is cool, it has an average high temperature of 70°F (21°C) and an average low of 57°F (14°C), but Florida key's temperature can go as high as 74°F(23°C). 
January is the middle of the dry season in Florida, with little or no rainfall. There are up to 10 hours of daily sunshine to enjoy outdoor activities. 
Florida is the only place in the US with subtropical to tropical climates throughout the year. However, the temperature may vary depending on location. 
Weather in North Florida in January
The weather in North Florida is cooler at an average temperature of 59°F (15°C). 
However, the temperature in places like Jacksonville ranges from 46°F-66°F (8°C-19°C). The sky is clear and sunny at noon, and the humidity is moderate at 70%. 
Weather in Central Florida in January
January weather in central Florida is characterized by a warm day and a chilly night. The temperature ranges from 52°F- 72°F(11°C-22°C). The sky is clear for about nine days this month with 30% cloud cover. Sunlight lasts 10 hours per day, allowing visitors to enjoy outdoor activities.
Weather in South Florida in January
The average temperature in Southern Florida is around 64°F – 74°F(17°C – 23°C). The sky here is slightly clear, with 50% cloud cover in places like Miami.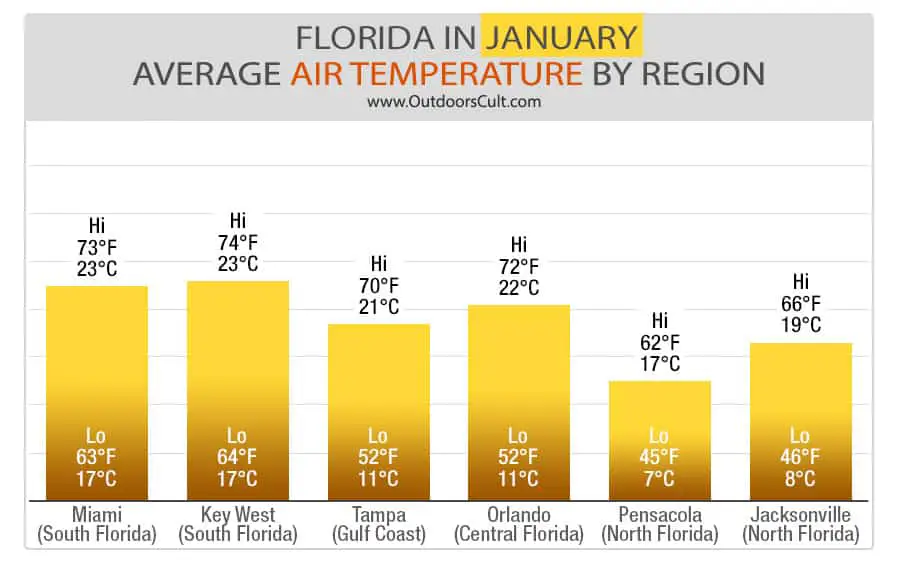 Rainfall in Florida in January
January is the middle of Florida's dry season with very little rainfall. You probably won't see snow, except on a few occasions in North Florida. In addition, the days are usually bright and sunny. You don't have to worry about rain affecting your outdoor activities.
Average rainfall is 2.2 inches in January, making it the driest month in Florida with low chances of rainfall.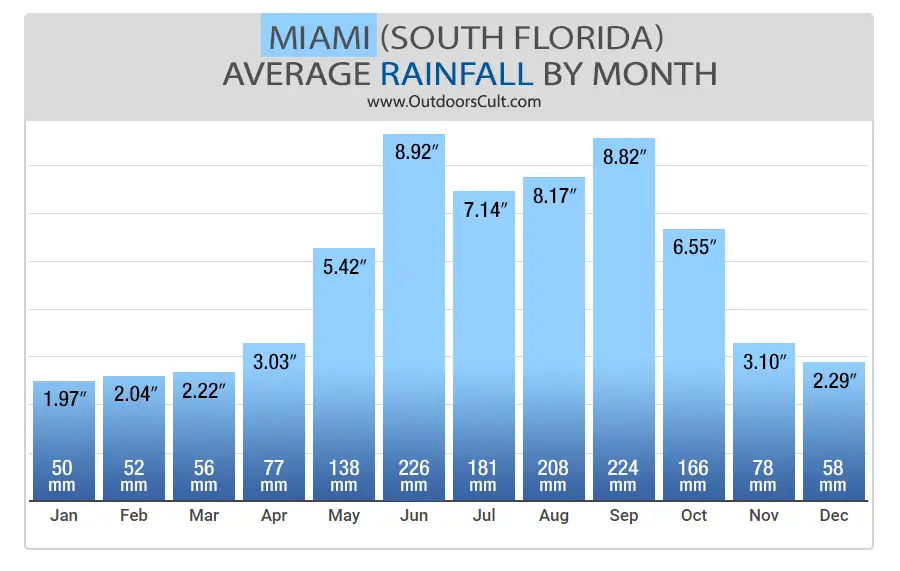 Humidity in Florida in January
Humidity is not an issue in January. Florida generally has high humidity because of its closeness to the Caribbean. However, humidity is lesser in January and ranges from 53% to 87%, with average highs in the morning. Hence, visitors can enjoy outdoor activities without disruption. 
What Time Sun Sets in Florida in January
Vacationers love the beautiful sight of sunrise and sunset. Many tourists love to watch the amazing view of sunsets. The sun sets in Florida in January at 6:00 pm.
What Time Sun Rises in Florida in January
The sun rises in Florida in January by 7:00 am. Destin-Fort Walton Beach is a beautiful place to see the beauty of the sunrise, especially over the beautiful water bodies. 
Hurricanes in Florida in January
Although hurricanes can occur at any time of the year, the month with the highest risk of occurrence is between mid-August through the end of October but peaks in September. 
The hurricane occurrence in January is low, but visitors should be prepared for occasional occurrences. 
Water Temperature in Florida in January
Florida water temperature in January varies across cities at an average of 65°F (18°C). 
Water Temperature in North Florida in November
In January, North Florida's water temperature is at an average of 61°F (16°C).  
Water Temperature in Central Florida in January
Central Florida's water temperature in January is at an average of 66°F (19°C)  The coldest sea in Central Florida is 60.6°F, and the warmest is 74.8°F (18°C). 
Water Temperature in South Florida in January
In January, South Florida's water temperature is moderate at 71°F(22°C).
Warmest Florida Beaches in January
Some of the warmest Florida beaches in January  are: 
South beach, Miami 
South Beach is one of the most popular beaches in the world. The stunning Miami atmosphere inspired by buzzing bars and restaurants gives visitors a ritzy lifestyle.
The beach is famous for its crystal clear water, beautiful white sand, and unique outdoor activities.
After spending the afternoon on the bright white sand, head to the brewery or go out with the kids for a food tour.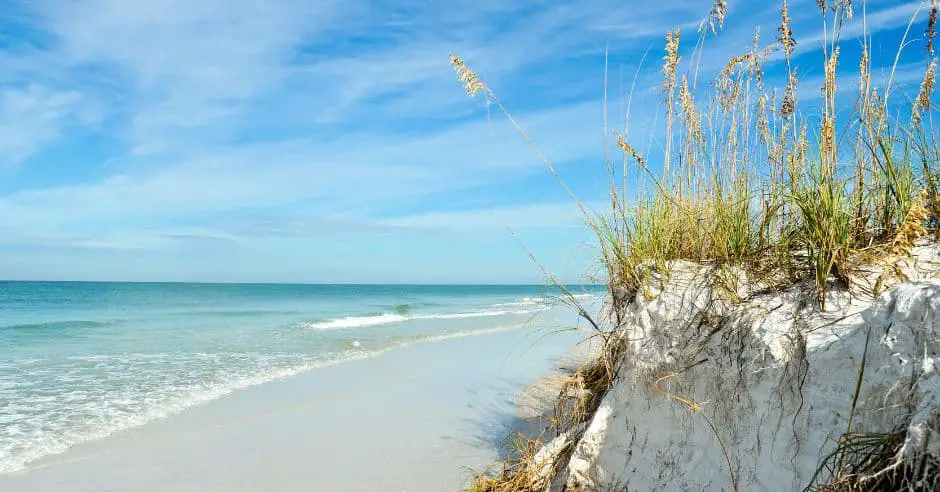 Sanibel island  
This barrier island is located on the southern gulf coast of Florida. It's an ideal place to spend a romantic getaway with a spouse or hang out with the family.
Sanibel island offers a truly secluded lifestyle suitable for people looking to get away from the buzzing life of the city for a while. The island is famous for its variety of bird species, unique seashells, and for not having traffic lights. Feel free to enjoy snorkeling and swimming on the beautiful beach with warm temperatures. 
Siesta Beach
Siesta beach is popular for its 8-mile shoreline. Swimmers enjoy this beach because of its beautiful sparkling sand, which cools off the sand even in hot climates. Visitors can also go picnicking and kayaking on the beach. This beach is a paradise and frequented by honeymooners. 
What to Pack for Florida in January
It's important to pack the right clothing before visiting Florida in January. However, it comes down to the region of Florida you plan to visit. 
You can wear t-shirts and shorts in southern Florida. Northern regions have colder mornings and nighttime, so pack sweaters, sweatshirts, and long-sleeved clothing. Also, pack clothes that you can easily layer and take off. 
 In Southern Florida, wear t-shirts and shorts. In the northern regions, pack sweaters, sweatshirts, and long sleeve clothing items. 
It can be challenging to dress for Florida weather, especially in January. So layering is key. 
Make sure you wear comfortable shoes because you may spend a lot of time walking. For instance, you may walk up to 10 miles when you visit theme parks like Disney World. Wearing uncomfortable shoes may hurt your feet. 
Crowds and Rates in January
Rates in January in Florida
Many people just returned from Christmas vacation, so the first month of the year is usually hectic and uncomfortable for vacation. This is an excellent time to take advantage of the decent rates. Since a few people visit Florida in January, rates are usually lower. 
Keep in mind: Rates may be slightly higher in some places because of the presence of snowbirds. Cities like Naples, Fort Myer, and Sarasota will experience higher rates than Jacksonville or Pensacola. 
Hostel rates are as low as $49 per night, depending on budget and taste. An Airbnb fee starts at $159 per night, hotels at $32 per night, and complete home vacation rental can go as high as $600 per night. 
Crowds in January in Florida
January has a generally low turnout of tourists and fewer crowds on beaches and national parks. But there are still some places with large crowds in Florida. Famous cities like Miami and cities with large snowbirds have a higher tourist turnout. 
When it comes to beach crowds, remember that this is Florida, and beaches are always crowded throughout the year. Beaches with seasonal visitors will experience a higher turnout of visitors on a typical day.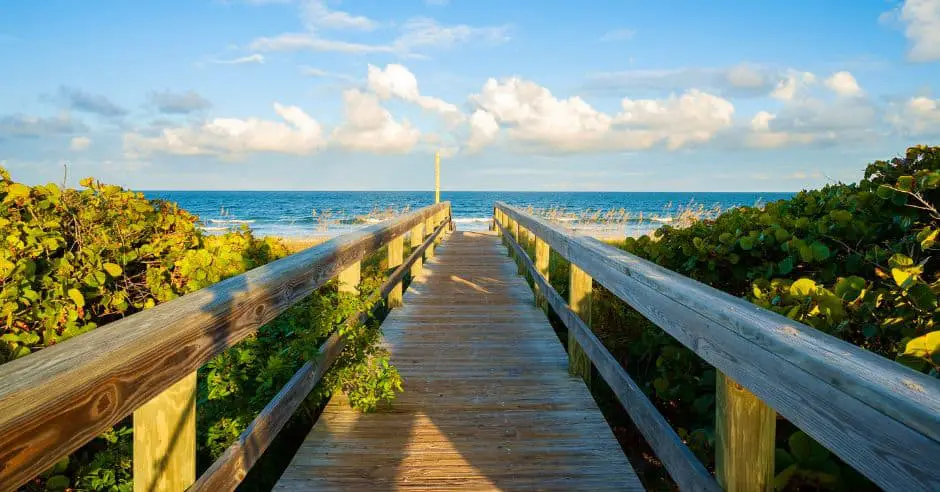 Things to Do in Northern Florida in January
Explore Amelia island 
Amelia Island has history and heritage, with plenty of activities for the family. You can stroll around the streets of Fernandina Beach and see the beautiful buildings. Enter the Amelia Island Trolley to tour the town and visit the palace salon. Then head over to sail along the waterfront during sunset.   
Visit Ginnie Springs 
Ginnie spring is an exciting place to visit with its beautiful natural landscape. It also prides itself as one of Florida's clearest springs. 
This place offers plenty of outdoor recreation, such as canoeing and snorkeling. 
If you're a cave diver, feel free to explore the fantastic underwater cave system. 
Hit the Henderson Beach State Park
Henderson beach state park, home to Florida's best beaches, has shorelines with Appalachian quartz sand. You can soak up the sun or explore the emerald Gulf of Mexico waters. Go biking around the park, form a picnic, or walk through the trail on an afternoon. 
Explore Devil's Millhopper 
Devil's Millhopper is located in Gainesville and prides itself as one of the unique geological wonders in Florida. Visit this place to see the 120-foot-deep and 500-foot-deep limestone sinkhole, which has been around for 10,000 years.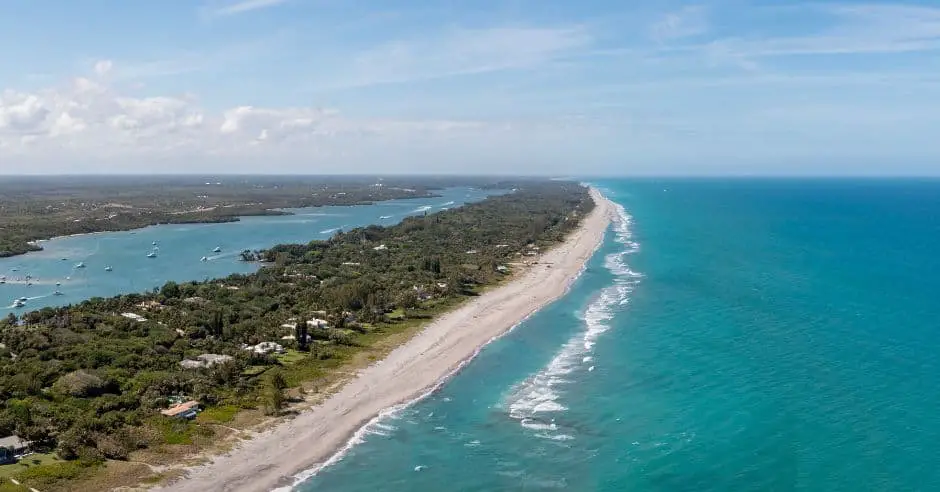 Things to Do in Miami in January
Visit the Three Points Music, Art, And Technology Festival.
This festival has been a popular three-day event held in Miami for over eight years. This festival packs several shows related to art, fashion, culture, and other related themes. Participating in the festival is one of the most exciting activities in Miami in January. 
South Beach Wine and Food Festival 
Book a ticket to the South beach wine and food festival if you're thinking of what to do in Miami in January. This is the biggest and the most populous food festival in Miami. The festival is graced by different kinds of foodies and experts from Miami. In addition, this festival is popular for its availability of wine for tourists. 
Things to Do in Central Florida in January
Visit Walt Disney World 
Disney World is Florida's most popular attraction, and it is known for its lower crowd in January because most kids are back to school. 
 January is a great time to visit Disney because visitors can explore the park during the day without disruption by high humidity. 
The chances of rainfall are low in January, so the rain showers will likely not disrupt your day at Disney World. 
Although Disney world has a lot of attractions, including golf courses and water parks, the four theme parks are its main tourist attraction. 
Magic Kingdom is the most significant source of attraction in Disney World. You'll have to spend between 5-7 days exploring Disney World's goodies fully. If you plan to spend only 2 to 3 days, visit the animal kingdom, magic kingdom, or Epcot. 
Visit Sea World Orlando
Visiting the sea world in Orlando allows you to see amazing sea creatures such as dolphins, otters, and penguins. There's a low turnout of visitors in January in Orlando, and there are no crowded events during this time.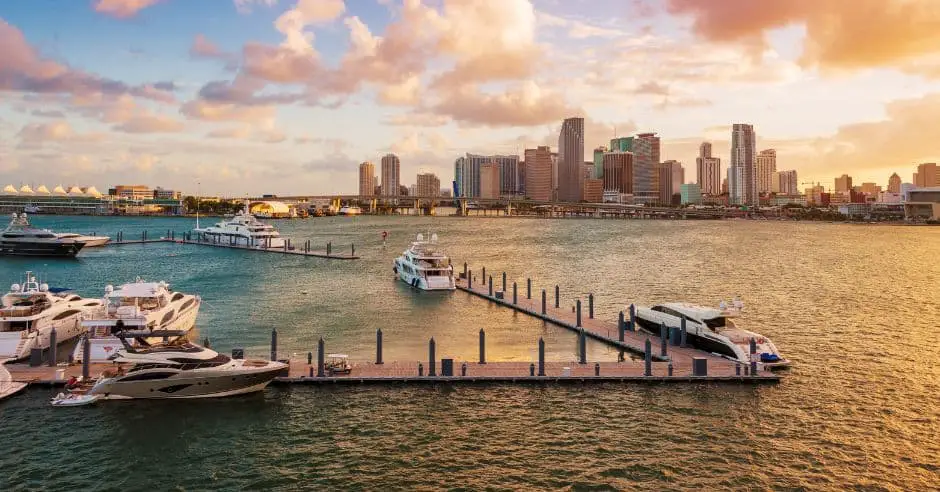 Florida in January: FAQ
Is it a Good Time for Beach Vacation in Florida in January?
January is a good time for a beach vacation in Florida because of its great weather. The humidity allows visitors to enjoy outdoor beach activities without sun or rain disruption. 
The low turnout of visitors during this time also allows visitors to enjoy their time at the beach peacefully. 
Does It Rain in Florida in January?
You don't have to worry about rainfall affecting your vacation. January is the middle of the dry season with less rainfall. The average rainfall in January is 2.2 inches, meaning this month has a low chance of rain. 
Is it a Good Time to Visit National Parks in January?
January has one of the lowest numbers of visits to the park. But the lower crowd is an advantage to exploring the park's beauty. 
 Some top national parks are the Fort Matanzas National Monument and Castillo de San Marcos National Monument in St.Augustine, and the Timucuan Ecological and Historic Preserve near Jacksonville. 
Where is the Warmest Place in Florida in January?
Miami is the warmest city in Florida in January at a high temperature of 72°F (22.2°C), which is perfect for tourists who want to escape the winter cold. 
What is the Difference Between the Atlantic and Gulf Coasts in January?
White sand beaches on the Gulf Coast are more stunning and easy to walk on than those on the Atlantic coast. But the sands on the Atlantic are a mix of seashells, pebbles, and stirred sediments in the ocean. 
What Are the Best Areas for Camping in January?
Want to go camping in Florida in January but don't know which one to choose? The best areas for camping in January are Westgate River Ranch Resort & Rodeo, Myakka River State Park, Bahia Honda State Park, Jonathan Dickinson State Park, Ocala National Forest, etc.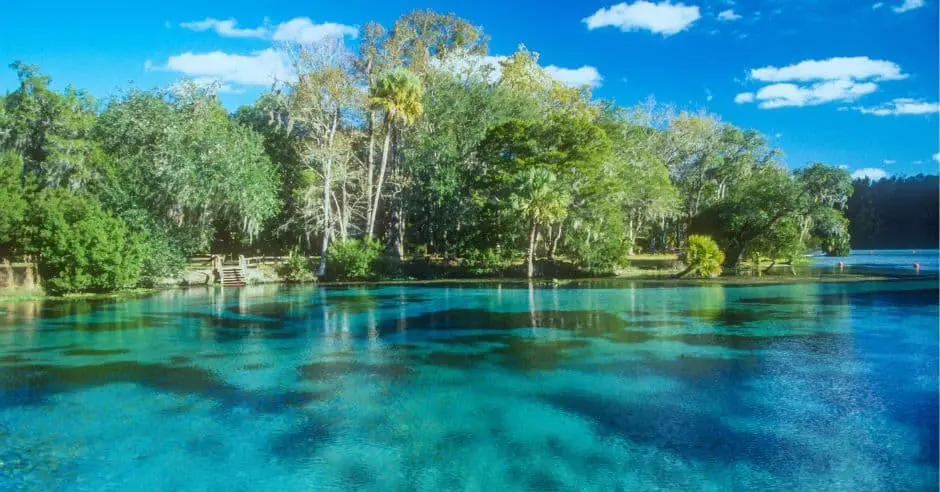 Is it a Good time to Visit Orlando in January?
The best time to visit Orlando is between the middle of January through April. This is the period Orlando has the best weather for sightseeing. There are fewer crowds in theme parks, and summer's largest visitor season is yet to come. 
January is one of the cheapest months to visit Orlando except if you stay on Martin Luther King Jr weekend or President's Day weekend. 
Florida in January | Final Thoughts
Whether visiting Disney world or hitting the Miami beaches, Florida in January is a great time to escape the winter cold. This month's drier and cooler temperatures are suitable for vacations. 
January is perfect for visitors who want to take advantage of Florida's cooler temperature to explore adventurous activities. In addition, tourist crowds are lower, and accommodation fees tend to reduce, making it an excellent time to visit the Sunshine state. 
Articles Related to "Florida in January: [Weather, Water Temperature, Places to Visit, What to Wear]"